How to Crop a Picture with FotoJet
Edit Mode of FotoJet has more powerful functions for you to modify your pictures. The following paper will give users a very detail description about how to crop a picture with FotoJet.
Step one
Open www.fotojet.com in your browser. On the homepage, you will see the following interface. If you want to know how to crop a picture, what you need to do is click the button of EDIT or Edit a Photo. Sometimes you may need to give it a little time to load.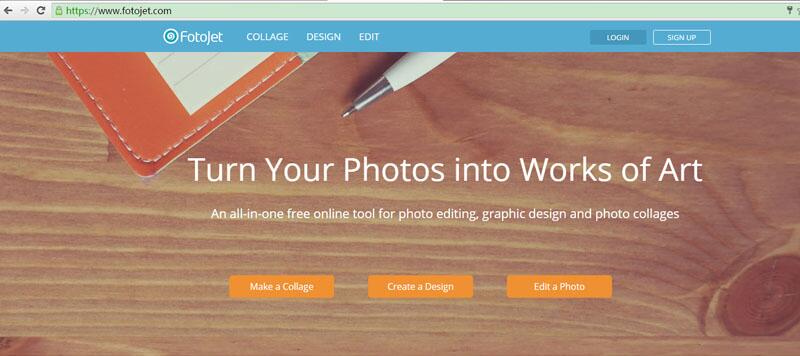 Step two
Now, you have opened the Edit Mode. There are three sample pictures provided, you can play with any one of them immediately, just click the one you want to edit. Of course, you can add your own picture into it. You can add a photo from your Facebook or your computer. Click the Open button on the top toolbar. After your click, there are two ways for you to add your picture, from Facebook or Computer. Just choose any one of them, but, of course, you must be sure where the picture you want to crop is in, this can save time for yourself.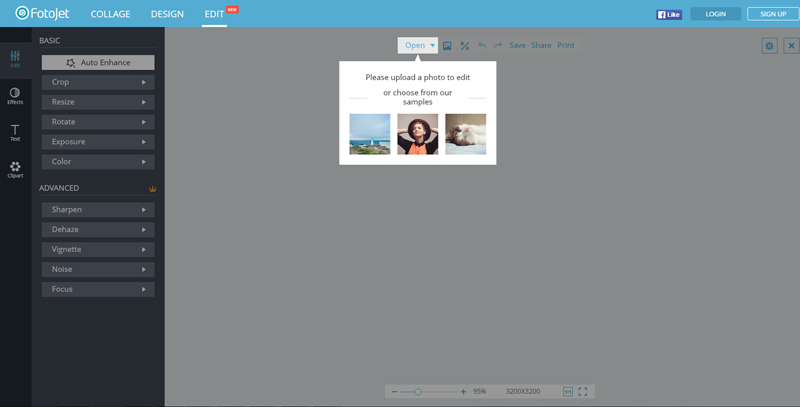 Two ways for you to add your picture:

If you want to add picture from computer, just click the Computer button, and choose the one you want to crop. If you chose a wrong one, beyond doubt, you can change it at ease.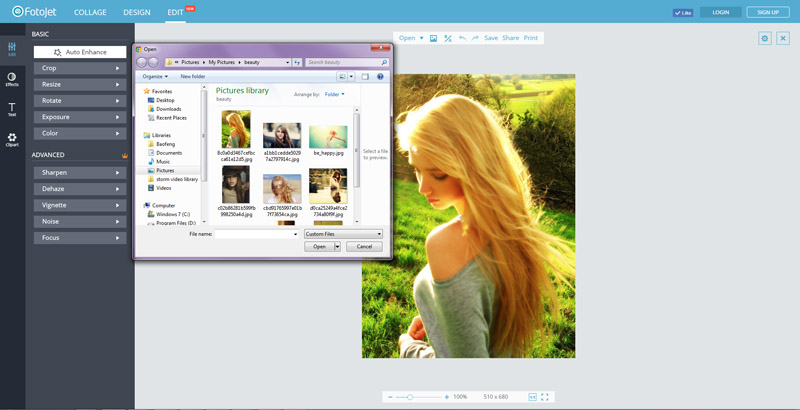 You can add your picture from Facebook in the same way. Click the Facebook button, and allow FotoJet to connect to your account. After the successful connection, now you can choose any picture from your Facebook.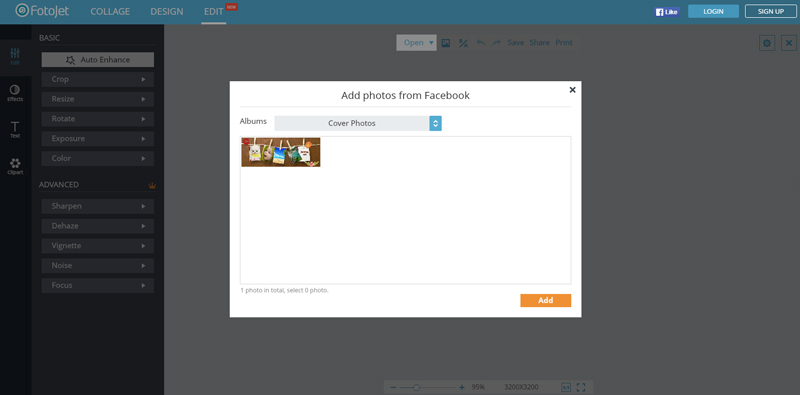 Step three
After adding your picture, you need move your mouse to EDIT and click the Crop button. Click the right toward triangle and open the dropdown menu. What you will see is the following picture shows. When you click Crop, you will see crop box, you can adjust the crop box to specify the area of the photo you want to keep. After that, click Apply to save the changes.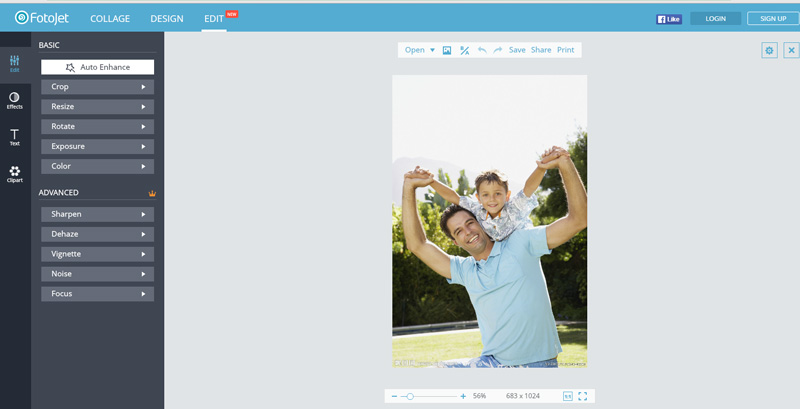 There are a few ways for you to crop your picture, but how to crop a picture in your favorite way is very important. This needs your try. You can choose crop it with custom ratio or fixed ratio. Open the dropdown menu, you will see: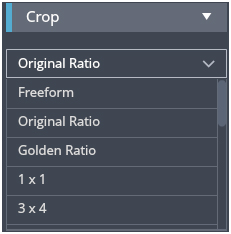 You can click any one of them or try every one, after your try, choose the one you like most to crop your picture. You can crop it by original ratio, golden ratio, 1x1 or 3x4. When you decide which one to use, just click it and click the Apply button to save your changes.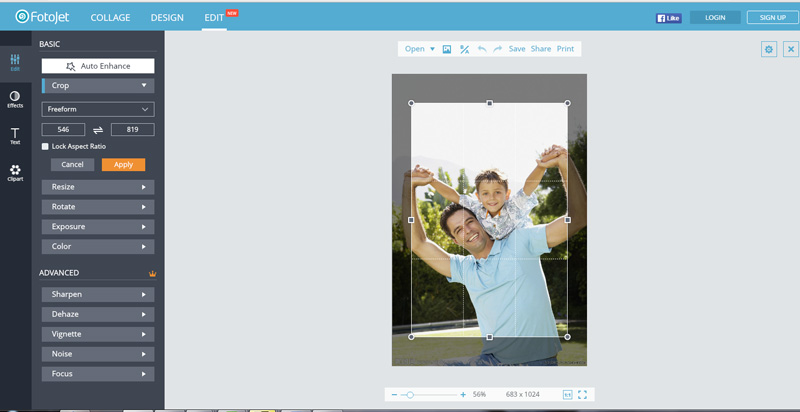 You can also directly input the values you need in the input boxes to crop your picture. You are allowed to enter any value in the input boxes within the original size of your picture. Do not hesitate to try and find the most suitable one to crop your picture.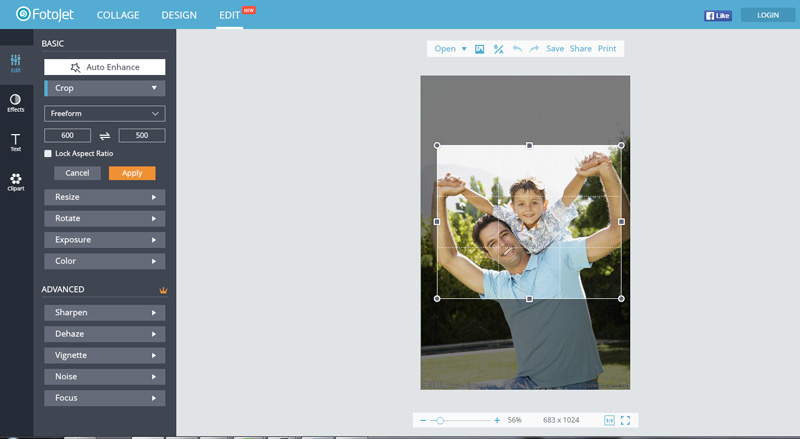 If you want to keep the relationship between width and height proportion, you can check Lock Aspect Ratio to realize it. This one is particular useful when you have to crop a picture in advance to use, like a fixed size of social media banners or posts, or a printing size and so on.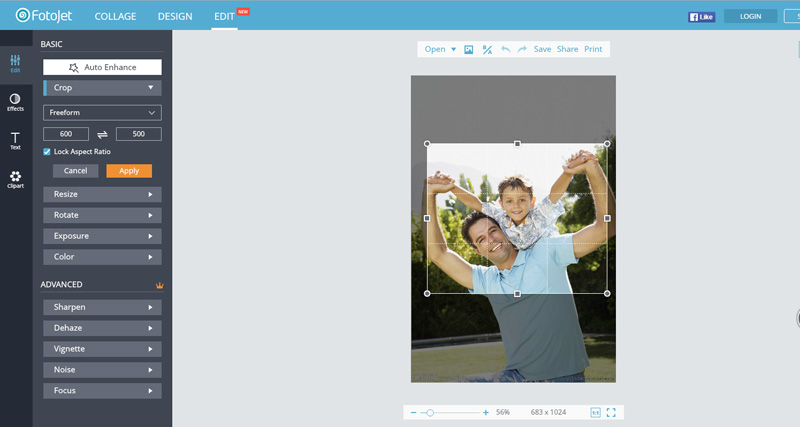 What's more, if you want to counterchange the values in the input boxes, just click the left/right swap button between the two boxes to realize it.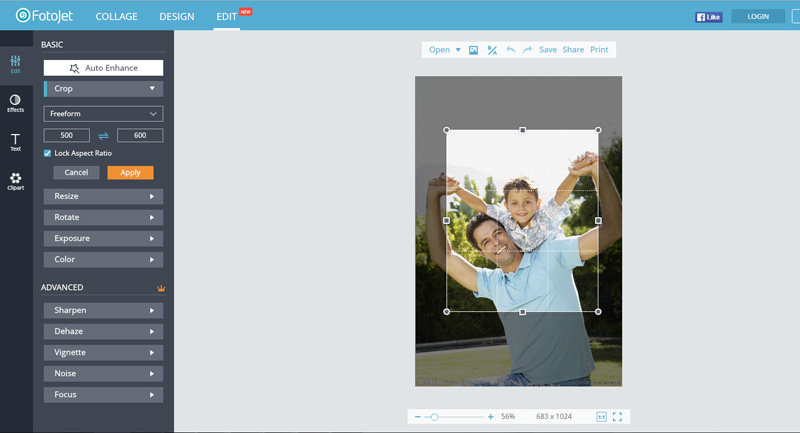 So far, all the ways to crop a picture with FotoJet are displayed. I believe you can cut the mess and redundant parts of your pictures in your favorite picture ratio with the help of FotoJet's picture cropper.
Crop Your Pictures Online Now
Try it for free, no download or registration required.
Get Started