How to Make Cool Pictures with Effects of FotoJet
More and more people like to edit pictures online, but how to find a way to customize pictures with cool photo effects? Today, we will show you an easy and useful method to make cool pictures.
Editor of FotoJet provides you a large number of effects, you can direct use these cool photo effects online. Now, let's have a try.
Upload your picture
There are two ways to open your picture, from computer or from Facebook. Click the Open button on the top bar to upload picture.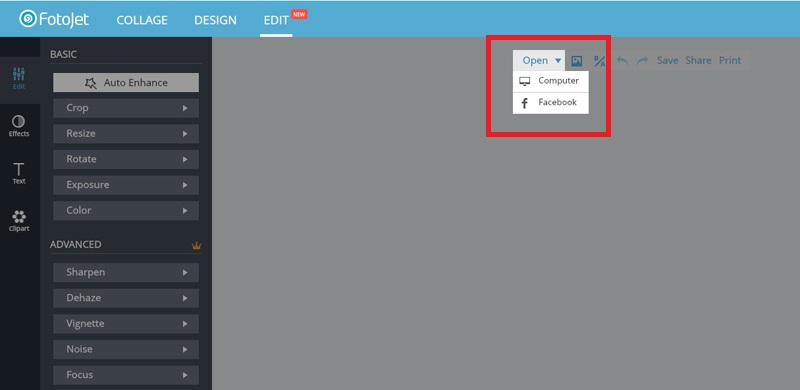 Start to use effects
After upload your picture, move your mouse to the button Effects. As long as you click it off, many effects categories will be shown to you. Click them off to get started.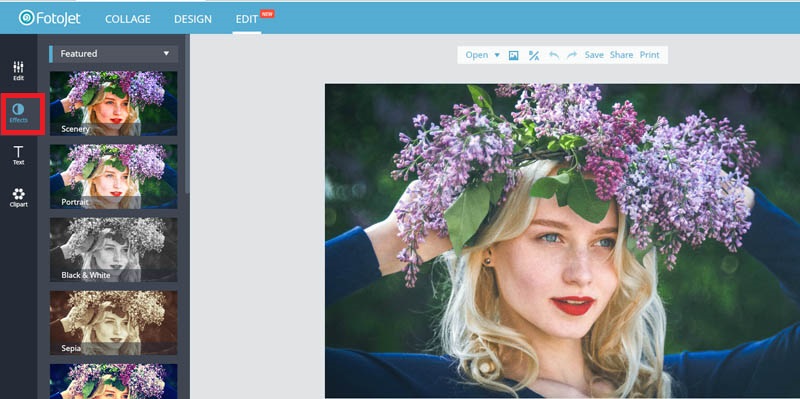 The Featured category is made up with those understanding ones selected from each other category. You can choose from it or from other categories.
Make your pictures into black and white
Move mouse to Black & White, and click it off, then to find the one you like. You can preview all the effects by click each of them. You can also adjust its intensity by drag the bar below Intensity of present effects. After you find it is the cool photo effect you want, click Apply to save it. However if you find it is not the one you need, click Cancel to exit.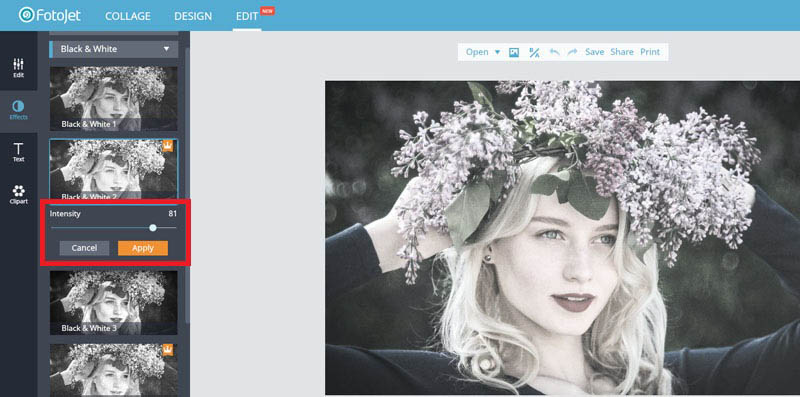 You May Also Like: How to Make a Vintage Video >
Beautify your picture with the cool photo effects Vintage
Move mouse to Vintage, these effects are very wonderful. Just use these cool photo effects online following the way how to make photos into black and white. The following picture is made by a few pictures of different effects of Vintage, and you can find all of them are unique and beautiful.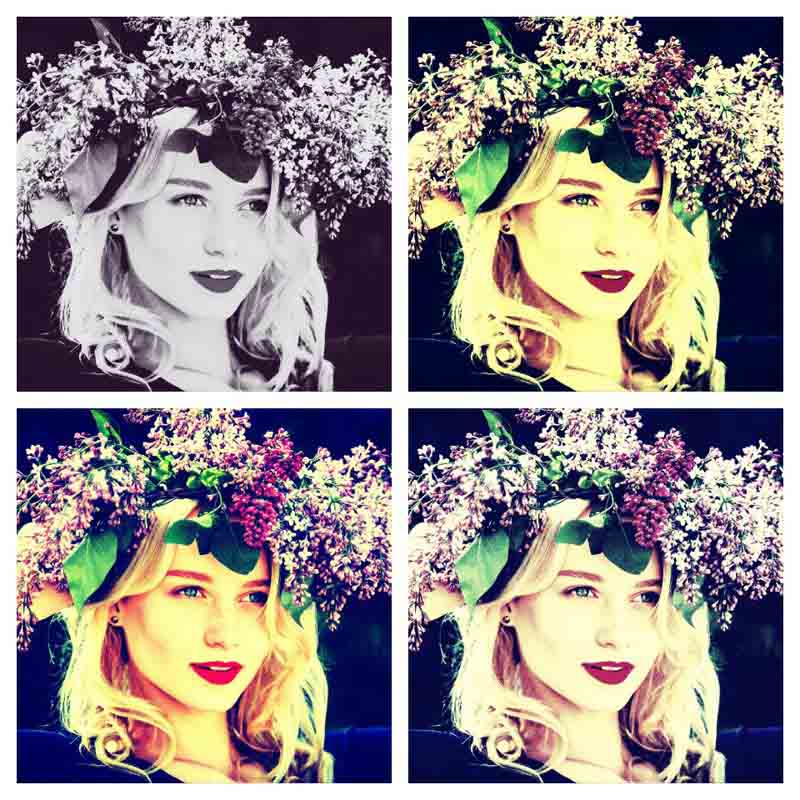 You can use any other kinds of effects to cool your photos just by following the way shown above. Don't hesitate to have a try, click the ones you think you will like and preview the cool photo effects, you will definitely find the one you prefer.
You May Also Like: How to Make a Black and White Video >
Cool photos via superposition effects
Besides use each of these effects, you can also use them together in one picture. Click the effect you want to use first, and make some adjustments if you need, after you find it is on the condition you want, make sure to click Apply to save your effect. Now you can start to add your second effect by the same way.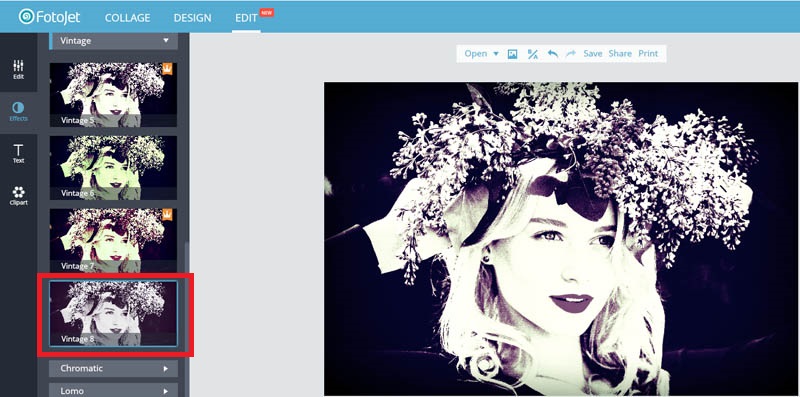 Each cool photo effect you used will be saved if you click Apply after adjusting them, then when you move to next effect, the effect will change based on your last step change. So if you want to use superposition effects, you can continue to use effects directly, but if you want just change the effect, you need to click the undo button on the top bar. Then you can use new cool photo effects to modify your picture.
Have you guys learned how to make cool pictures with cool photo effects online? I think you may have a simple understanding. So get started to experience it yourselves. You will find it is a good fabulous experience to add effects to beautify your photos.
Make Cool Pictures with Photo Effects Now
Try it for free, no download or registration required.
Get Started