Crop Images Online for Free
Meet all your needs for photo cropping! Cut your photos into any size and ratio with FotoJet's online cropping tool.
What Can You Do With FotoJet Image Cropper
FotoJet aims to offers a simple way for anyone to crop photos online. The powerful photo cropper allows you to crop your photos for any occasions such as social media photos, phone wallpapers etc. Just play around FotoJet, you will be amazed at how easy it is to crop pictures online!
Online Photo Cropper
The more you know about the tool, and the more perfect your photo cropping will be. When you click "Crop", you will see a cropping box! It includes the cropping area of your photo! You can change the area by dragging the box's corner. You can also cut your photo into fixed ratio by choosing from our ratio list from Facebook cover to Phone size! When the cropping area has been decided, just double click editing canvas or click "Apply" to finish cropping photos!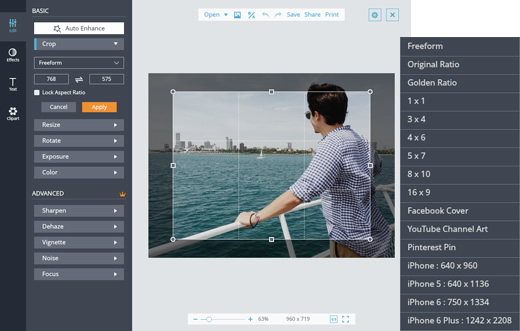 Crop Images for Specific Uses
Cropping images for some occasions is common. Because sometimes, you should crop your image in advance if you want to use it. For example, crop an image into a fixed size so that it can be applied to social media banner or post; or cut it into the printing size, etc. All those can be done easily once you make good use of FotoJet's image cropper! Within simple clicks, you will get an image cropped perfectly.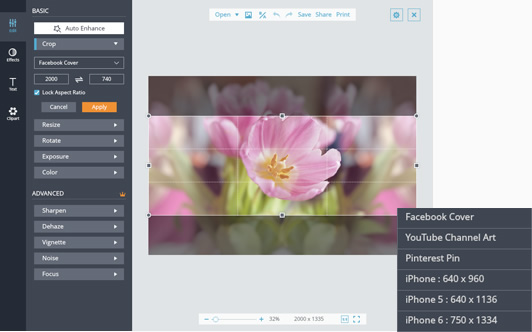 Highlight by Photo Cropping
There are situations when you want to crop your pictures when an unexpected element was included in your photo carelessly, or you are not satisfied with the photo ratio because the unnecessary elements weaken the main part etc. FotoJet's online cropping tool will solve the problems within clicks! There are choices of "Undo" and "Original", you can crop your photos in different ways and get a good result. Don't be bothered by a wrong size or ratio picture anymore, you can crop photos at anytime with ease now!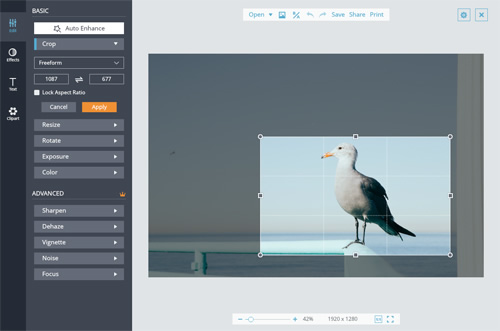 Related Features
Related Articles