Easily Add Text to Photos Online
Words will speak for your photos! Easily add text to a photo with our text editor to make a commentary for it!
What Can You Do With FotoJet Text Editor
Adding text to your photo when you're sharing it on social media or doing some art works with it is a vital process to make your photo stand out. It is an effective but easy way to add a personal touch to your images by adding text. Now, FotoJet's text editor covers all your needs of adding text to images. You will be amazed at how easy it is to edit pictures with text here.
Word Art
Adding text to pictures has never been easier. Our designer has designed a series of word art. They are creative combinations of colors, fonts, text effects which will inspire you to add text to your pictures in a more creative way. Just choose a sample and customize it to highlight the tone of your photo!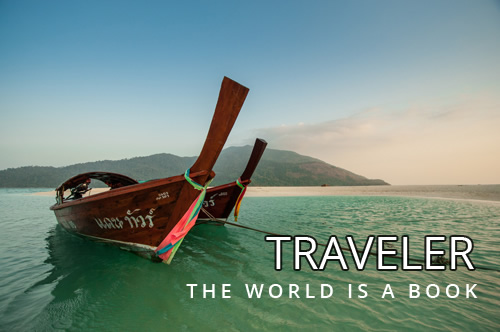 Text Fonts
If the word art cannot satisfy you, then you may need to take advantage of the text fonts! FotoJet's photo text editor is also suitable for those who love original creations. It uploads massive beautiful fonts to let you choose, what's more, you can choose your local fonts in the "Yours" category. You can easily add text to your photos creatively by customizing the font's style and effects!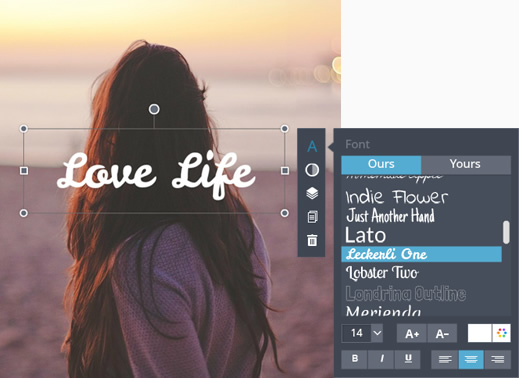 Edit Text
When the font you are fond of is selected, there are ways to make it stand out! When talking to adding text to photos, it should not be placing phrases on photos only. You can do a lot to edit the text such as adjusting the text size, color, alignment and text style to styles up your photo. Just remember one rule: all the options should serve to make your photo fantastic!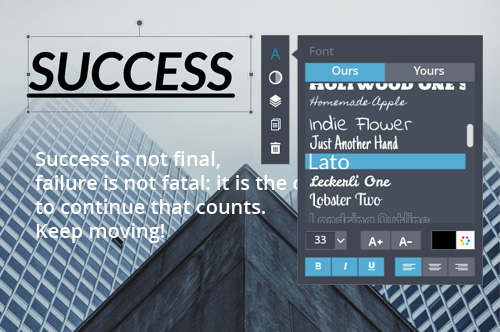 Text Effects
To add text to a photo perfectly, there are some final works to spice up the visual look of your creation. Adjusting the text opacity will integrate the text into your photo. Modify the outline and glow to get a better result by choosing the fancy color and adjusting width, radius and blur. All those features are designed to make it simple and fun to add text to photos, just start your exploration with your creativity!