How to Make a Movie Poster with an Easy yet Excellent Way
Whether you plan to mark your favorite movies or promote your own films, making a movie poster is undoubtedly a good choice. A customized movie poster can contain some film information and make it different from others. What's more, how to make a movie poster is no longer a challenge for people who are not good at graphic design. With the help of the photo tool, even a computer novice can make some amazing designs easily.
FotoJet, a free online movie poster maker, provides a huge number of templates for you to make your own movie posters only in a few steps. And its delicate clipart images, art text samples and other adjustment options can make your movie poster designs more stunning and professional. Just follow the easy steps to complete your designs.
Choose a template and add your photos
There are so many preset poster templates built in FotoJet for users to choose from. What you need to do is choose one template and add your photos to make your own movie poster. Photos about your favorite movies or your own little film can be chosen to start designs.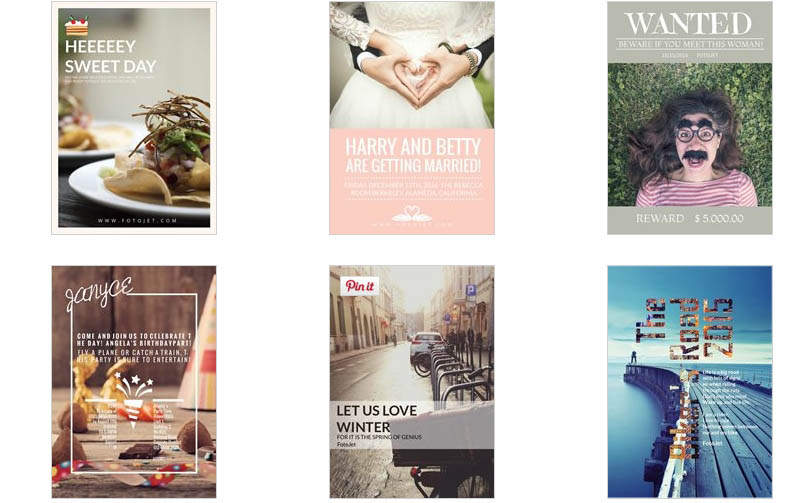 Make some adjustments to make it professional
A delicate movie poster means more impressions to its audiences. So it is necessary to make some adjustments to let your posters more professional and fantastic. It is free to edit the templates, added photos, text, clipart images and background if you make some photo designs with FotoJet. Editing the effects of photos, adding some art text and cliparts, changing the background and more editing options can be available.
If you plan to make a movie poster about your own films, do not forget to input something about the film topic. And type the place, time and other basic information if it is ready to show. You can write something to convey your feeling in case that it is about films you are fond of.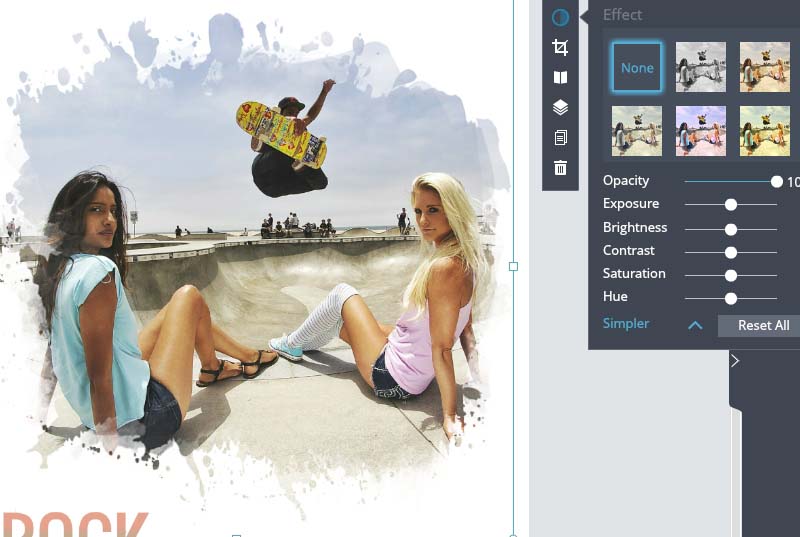 Save, share or print your designs
Check it when all adjustments you need to make are finished. Then save it to your computer or print it out directly. More, your movie poster designs can be shared with Facebook, Twitter, Pinterest and Tumblr.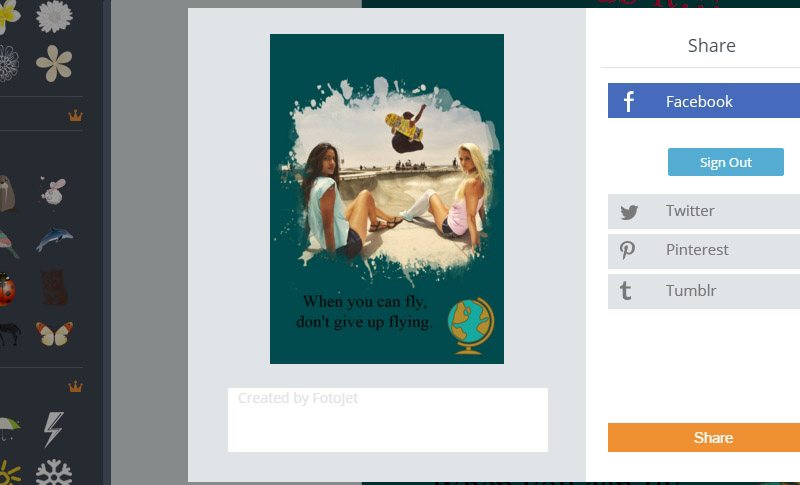 Make a Movie Poster Online Now
Try it for free, no download or registration required.
Get Started