Create Your Own Magazine Cover in an Awesome Way
From young teenagers to adults, many of them like taking photos at various times and for various reasons. So there are a number of photos in their camera memory card or their computer hard disk without any doubts. How to deal with these photos creatively and make them interesting and meaningful is difficult for many people. How about to create your own magazine cover with these photos. The idea sounds so cool, but whether it is possible to achieve it easily?
FotoJet will help you to make the cool idea come true quickly. It not only provides abundant templates, but also allows personal adjustments on the photo and the text. It is very straightforward and convenient for you to create your own magazine cover. Start your design right now!
Magazine cover templates offering many favors
FotoJet comes with many fake magazine cover templates in various styles. There are news magazines such as TIME and Newsweek, fashion magazines such as Vogue and ELLE, and economic magazines like FORTUNE and Forbes. Rich and colorful templates provide many options for you and can motivate your inspirations. You can choose the favorite one to create your own magazine cover.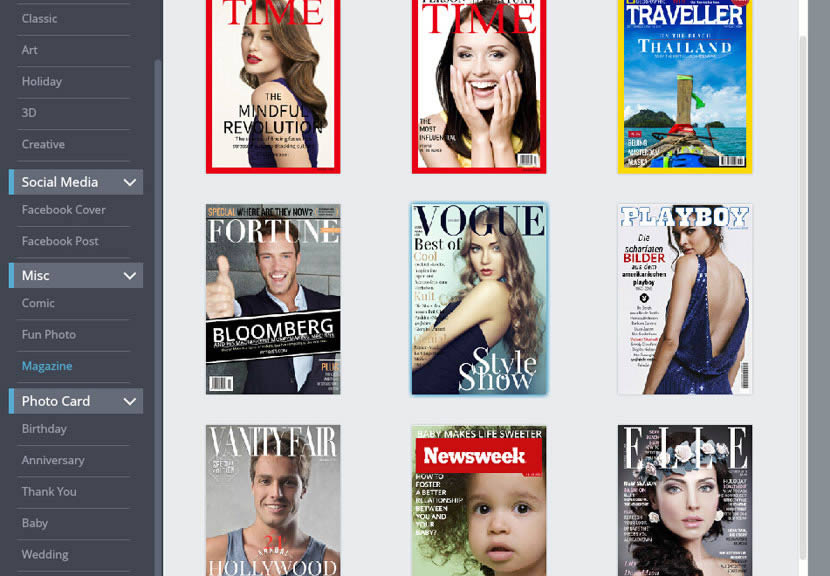 Photo and text editing
When the template is chosen, it is the time for you to add the photos from your computer and edit them. Adding the photos to the templates and clicking the one you want to beautify, the Edit Image panel appears consequently. You can move the photo with mouse to let it show the appropriate part on the template and grab the slider to zoom it. You are also allowed to rotate, flip, or mirror the photos at will. Besides, Filters like Lomo and Vintage can be applied to decorate your pictures. Personal adjustments on Exposure, Brightness, Contrast and Saturation are available for you as well. By making these embellishments, you photos must become more fantastic.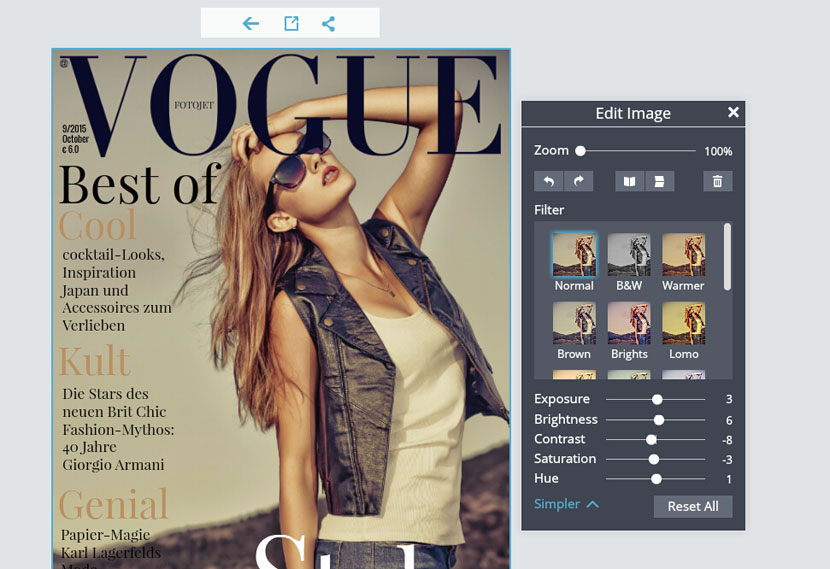 To make your magazine cover more fascinating and full of individual style, editing the text is a must. Doule click preset text, and you can write your own magazine story now. The matters about the photo, your feeling about something, and any other creative ideas can be inputted to the template. Furthermore, you can prettify the text by adjusting its font, style, alignment, color and size.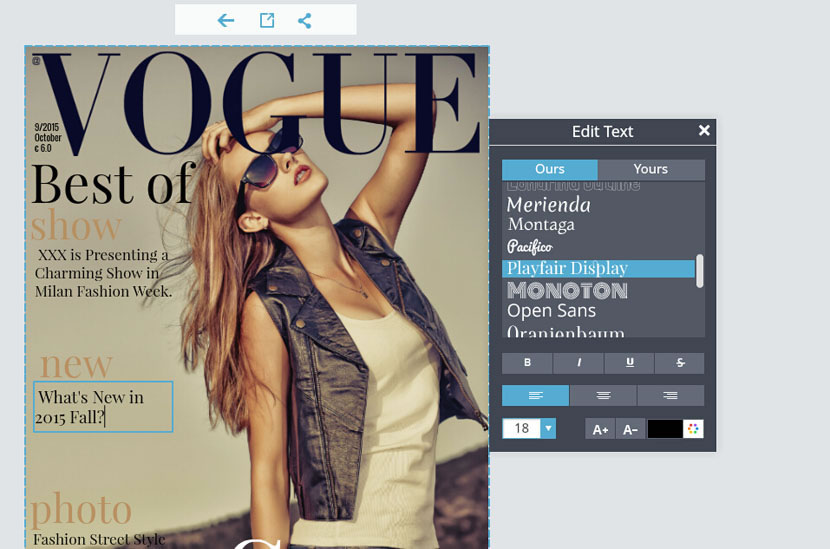 Save and share
When all the decorations on the fake magazine cover are finished, you can share your own magazine cover with families and friends. Before posting it to the Facebook, you can choose the size and write descriptions for it. Beyond that, you can save it to your computer and print it out. Don't forget to input the name, choose output quality and set the size for your own magazine before saving.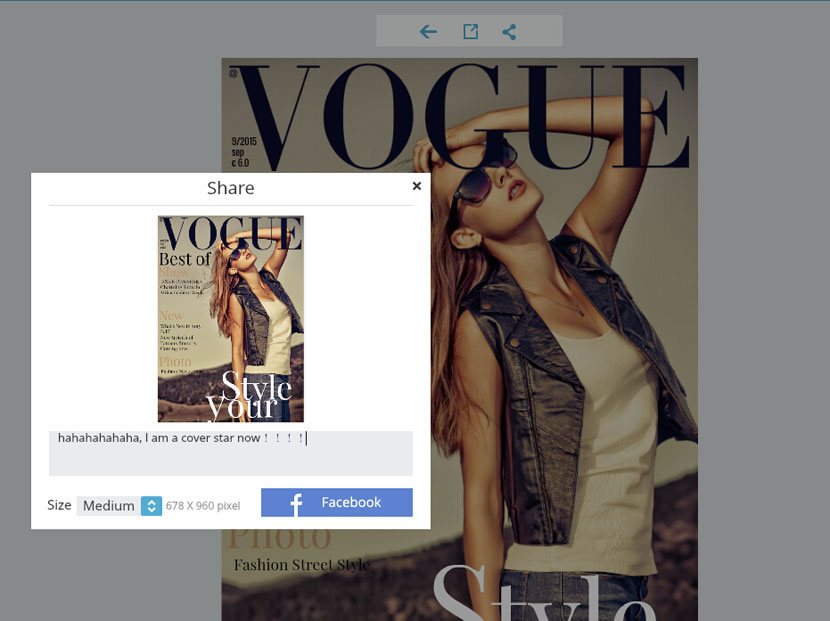 Create Your Own Magazine Cover Now
Try it for free, no download or registration required.
Get Started