Design a Personalized Magazine Cover with No Difficulty
Making a magazine cover is a special way to beautify photos and record significant life. So there is no doubt that people in a growing number have thought to design a personal magazine cover. However, it seems uneasy for someone to create a delicate one. How to add their own pictures to covers of famous magazines must be a headache for many people. An online magazine cover maker such as our product FotoJet will help a lot.
FotoJet is a free online photo editing tool that enables users to make a magazine cover with few troubles, which is certainly a good news that matters to people who are not professional in graphic design. No matter you are a designer or just a newbie, you can make an awesome magazine cover with basic computer skills needed. The reason why people can produce a fascinating magazine cover with FotoJet is that it specially designs a lot of templates and allows free adjustments on pictures and text.
Template choosing
FotoJet provides various styles of magazine cover templates, fashionable, economic and more. Therefore, kinds of photos can be used to design regardless of whether it is formal or not. These templates will make styling a charming magazine cover to be an easy thing. The first thing you need to do is to choose a template you like.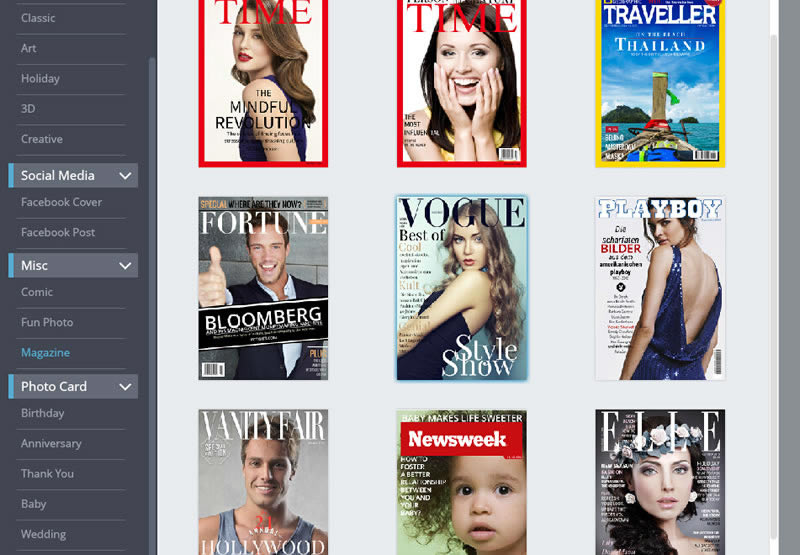 Effect adjustments
Editing photos and text is a must to make your magazine cover more personalized. Dragging, zooming, rotating and mirroring can help you to adjust the size and position of photos. Filters, together with embellishments on Exposure, Saturation and Contrast can be applied to changing effects of pictures. You also have access to editing size, font, color and alignment of text.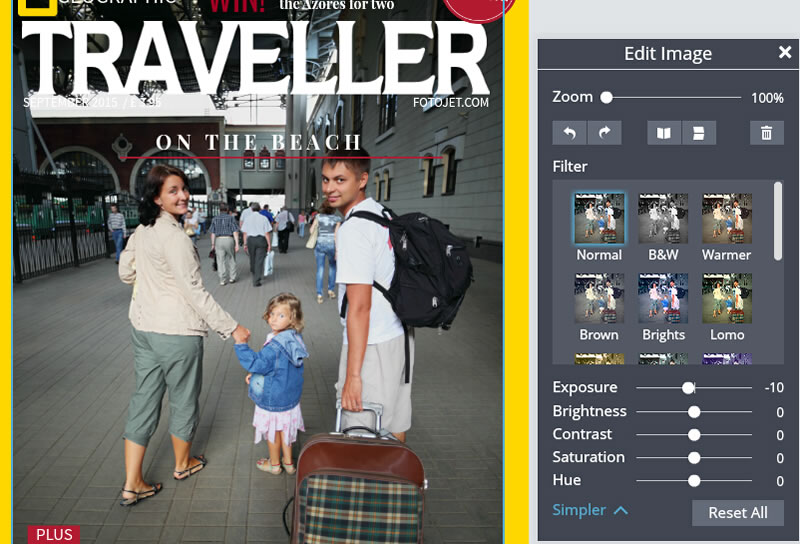 More ideas
If you finished the creation, you can save it to the computer or print it out with a printer. Furthermore, there are two suggestions. One is that you can put your magazine cover on other personal pictures and documents to design a private magazine. Another is to edit more photos with FotoJet and collect it together to customize a unique magazine photo album.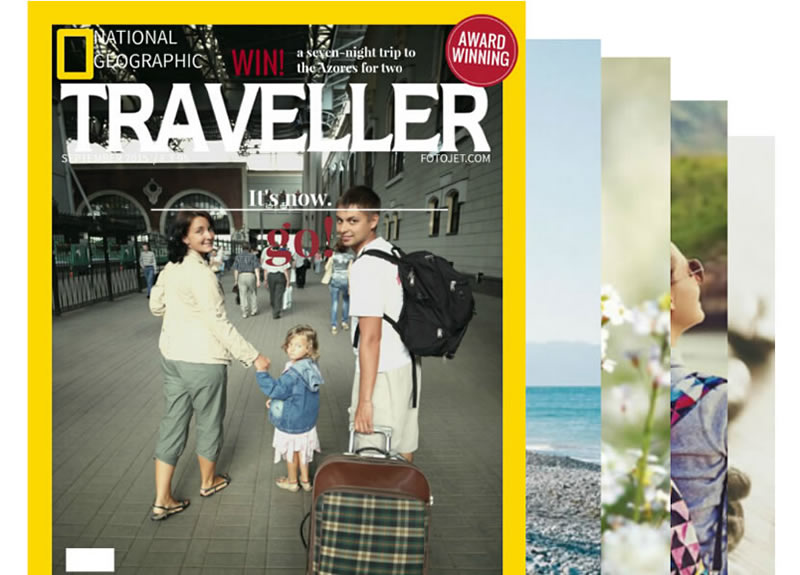 Design Your Own Magazine Covers Online Now
Try it for free, no download or registration required.
Get Started