Send College Graduation Cards Made By Yourself to Congratulate College Grads
College graduation represents the completion of a major accomplishment, and the beginning of a new adventure that deserves great praise and applause. Sending college graduation cards is a wonderful way to congratulate someone on his college graduation.
Stop buying same college graduation cards off the shelf! A personalized one, however, is a memento the graduate will treasure. Even if you don't have any design skill at all, creating free printable graduation cards is simple under the help of FotoJet. You have free access to this photo tool by clicking the Get Started button below.
1. Select free graduation card templates
After your one-click at the button of Get Started, you are forwarded to the template page of FotoJet where hundreds of well-designed templates are shown by proper theme. Click Graduation tab under the category of Photo Card, then you will see lots of free printable graduation cards displayed on the right side with details.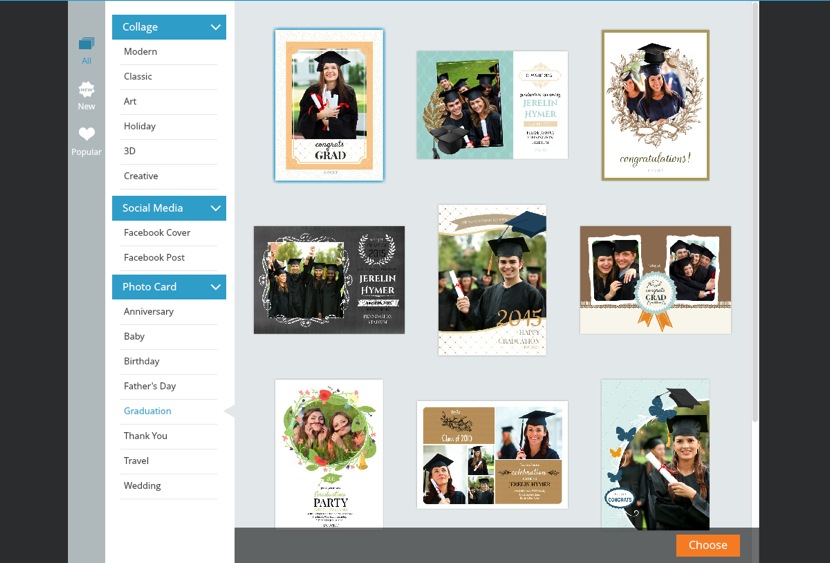 Browse all the graduation templates and then decide the one you like. Double click or click the Choose button at bottom to open it.
2. Add photos of the college grad to fill your college graduation cards
Supposing that you stored some graduation photos of the grads you are going to congratulate in your computer, directly click the Add Photo button and choose them to photo list for using. Or if you want to use the grads' photos you've uploaded to Facebook album, move your mouse to Add Photo and then select a way of "From Facebook".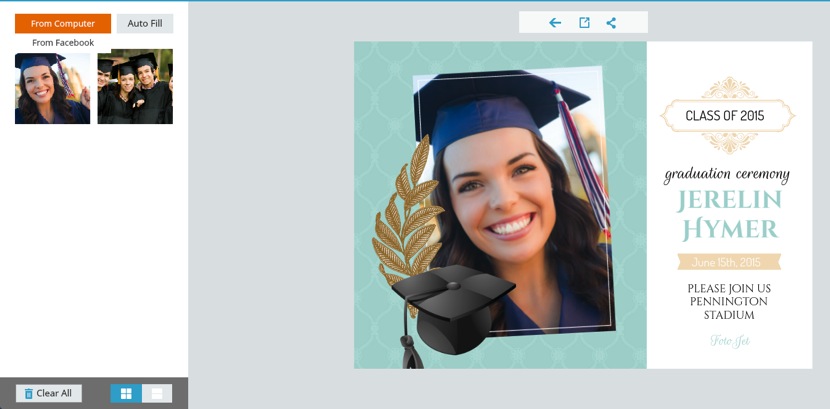 Once you've loaded the photos you want to use in photo list, simply click Auto Fill to fill those photos to your free graduation cards. You can also manually drag and drop the photos to fill the cards. On the Edit Image panel, you can crop, rotate, flip photos and apply filters/colors at will.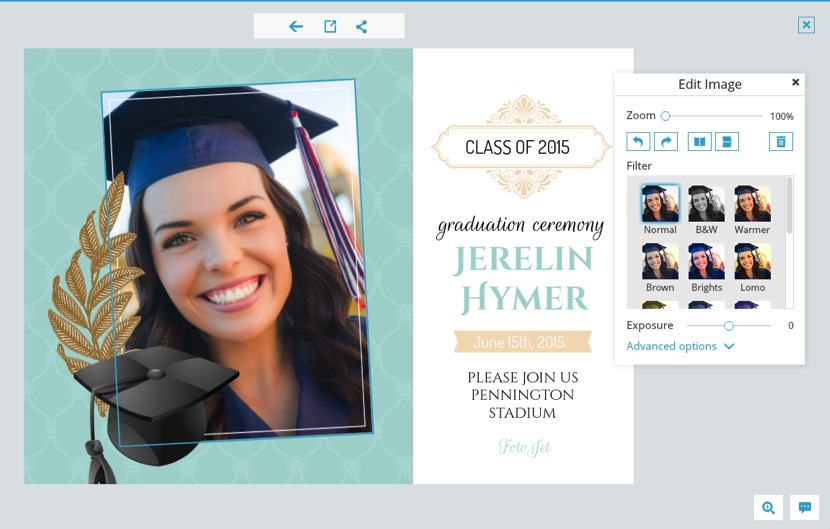 3. Edit the text on graduation templates with your own wishes
If the original text on templates doesn't fit your needs, double click on any one and then input your own. A heartfelt note of congratulations and words of encouragement are great for college graduation cards.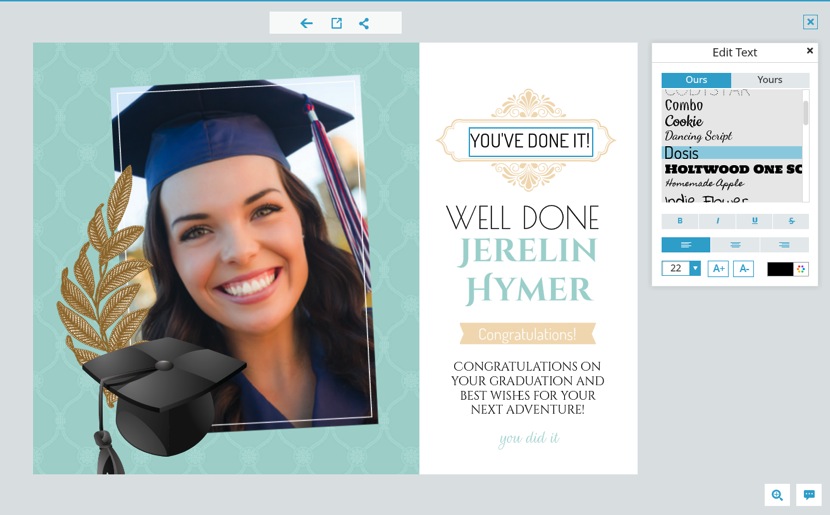 There are also a couple of options to customize the text on Edit Text panel such as changing the text font, color, size or alignment.
4. Save college graduation cards to your computer
When you are happy with the final cards, click Save button on top of screen to save the free printable graduction cards to your computer. Then you would want to print them out with your home printer and send to the grads.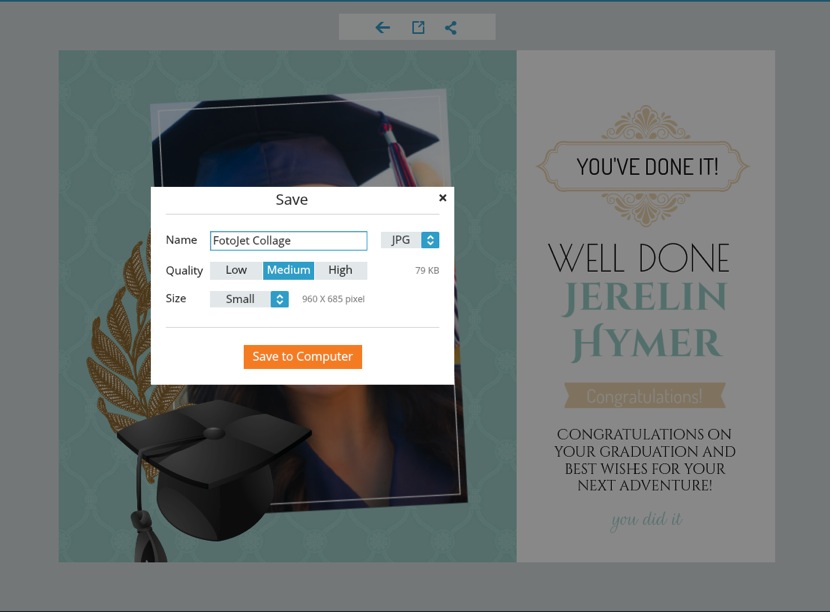 Here you will see how easy and quick is it to create free printable graduation cards with FotoJet. There is no further hesitation to make personalized college graduation cards for your important college graduates.
Design Your Graduation Cards for Free Now
Try it for free, no download or registration required.
Get Started