Send Free Graduation Invitation Cards Made Online to Announce Your Graduation
Graduation is definitely cause for party celebration. While the first step to holding a party is the graduation invitation cards you will send out to all of your guests. If you're a graduate, you will certainly want to invite close friends and family to share this milestone by sending free graduation invitations.
Want some professional looking yet free graduation invitations? FotoJet is the way giving you a quick start with its wide range of free graduation invitation templates! Access to the great graduation invitation card maker with a simple click at GET STARTED button below!
Step 1: Choose from various graduation invitation templates to start
There are many free graduation invitation templates built in the FotoJet. To get them, you only need to click the Graduation tab under Photo Card category on the template page.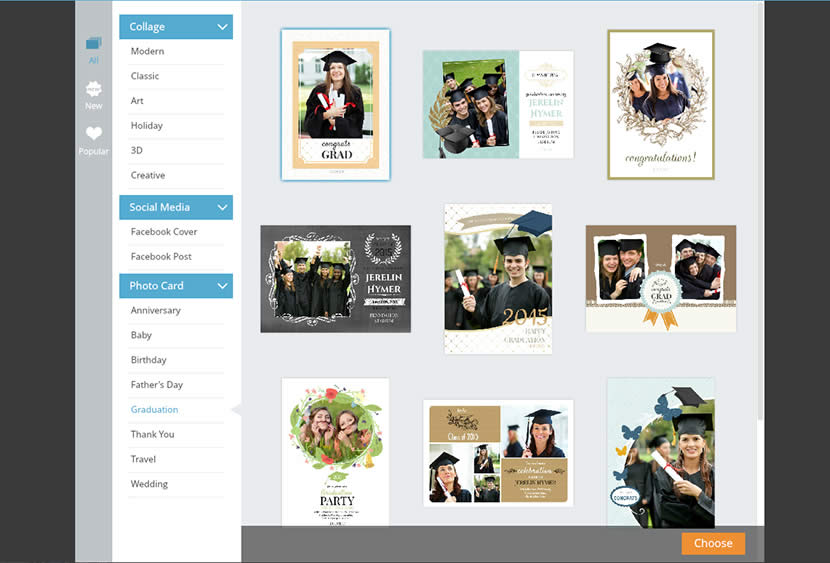 You will browse all the provided graduation invitation templates and find one you like best. When you decide the template, double click or click the Choose button at bottom to open it.
Step 2: Add your own photos to fill your graduation invitation templates
The next step is to add your own photos to the graduation invitation cards. To achieve this, simply move you mouse to the Add Photo button and choose the way you prefer. One way is to add from your computer if you've stored your graduation photos in local disk, another way is to add from Facebook if the photos you want to use are uploaded to your Facebook albums.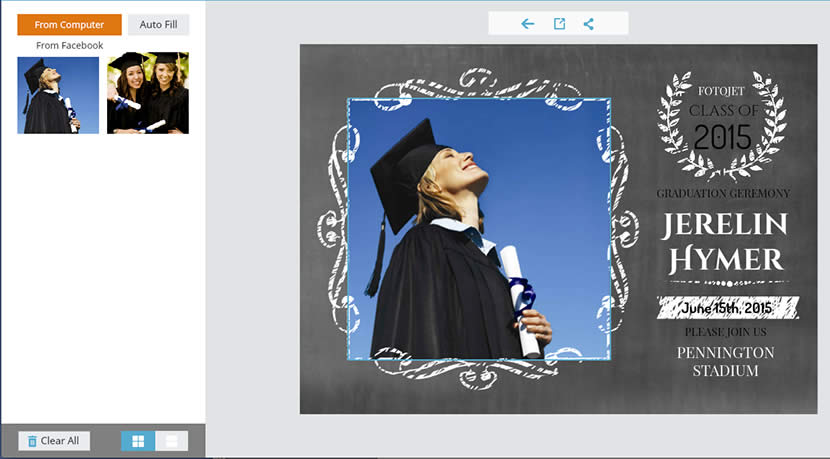 After that, the photos you added will be shown as thumbnails on left photo list. Drag and drop any one to fill into your graduation invitation cards. If the arrangement doesn't fit your needs, freely zoom, move, flip or rotate any photo until you get your final satisfaction. Furthermore, you are given abilities to apply popular filters and advanced adjustments to retouch your photos on Edit Image panel.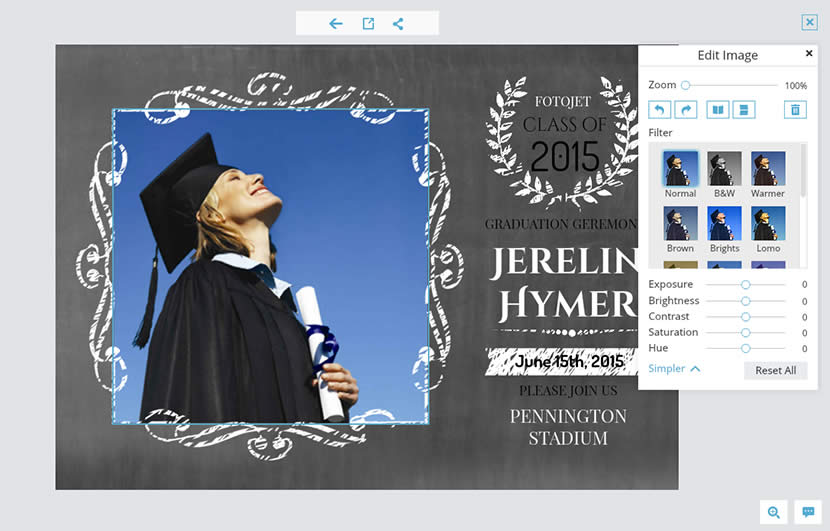 Step 3: Edit text on the graduation invitation templates
Your best photos are already on the graduation invitation cards, and now you need to add your own invitation details to complete it. Double click the original text on the graduation invitation templates and then you can type over your own personalized graduation messages.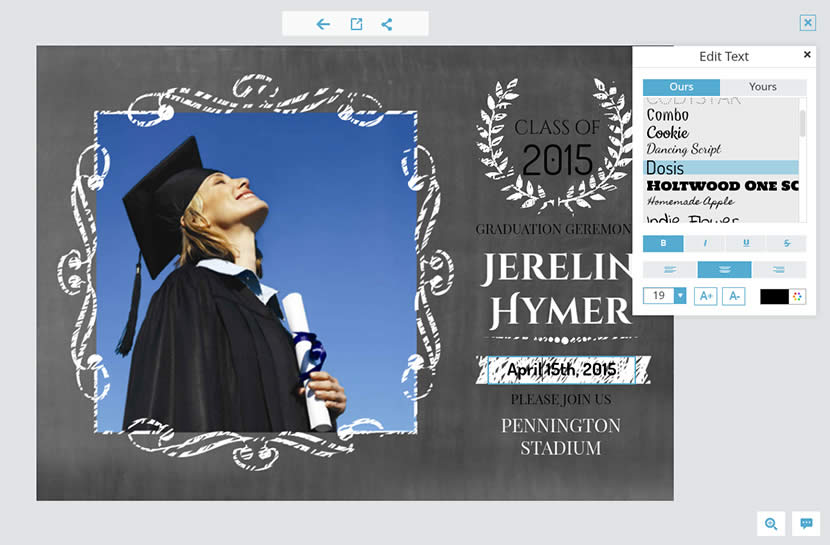 FotoJet can help you do more on the text, such as font, color, size, style and alignment. One the Edit Text panel, highlight your party messages with one click at the corresponding tab.
Step 4: Save your graduation invitation cards
When you feel satisfied at your graduation invitations, click Save button at top and then give it a name, select the image format, size and a place to save it to on your computer. After that, you can print your invitations out or directly send it to friends and family via email later at your computer.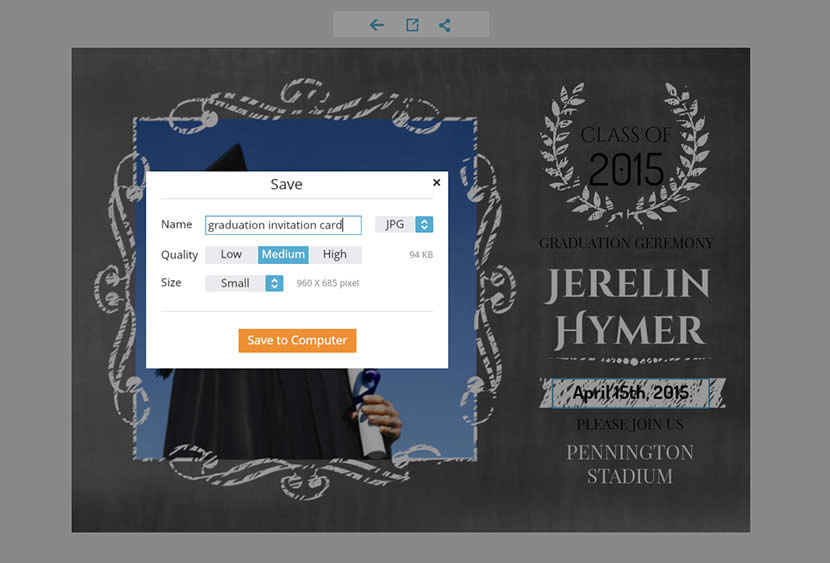 Your own style free graduation invitations will be quickly ready with FotoJet. Follow this simple guide to create unique graduation invitation cards online now!
Make Your Own Graduation Invitation Cards Now
Try it for free, no download or registration required.
Get Started