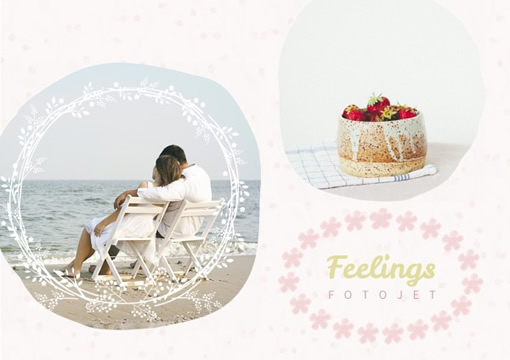 Flower Collage Maker
Make flower photo collages for free
A flower collage shows the beauty of the world and can decorate your life. FotoJet, the flower collage maker, provides numbers of collage templates as well as art text samples and hundreds of clipart images. Add your own photos to the templates and freely edit to customize your flower photo collages.
GET STARTED
Get Your Flower Collage Ideas from These Popular Samples
No matter you want to category the flowers, collect pictures of various flowers or simply love everything connecting to flowers. FotoJet is always here to help you get wonderful ideas and beautiful collages.
What Can You Do With FotoJet Flower Collage Maker

FotoJet will help you make creative flower collages, saving your time and energy to learn complex courses of design. Its well-designed photo collage templates offer you wonderful ideas to make unique flower collages quickly and easily. Make your collages and experience the beauties.
Make Flower Photo Collages Online in 3 Steps


Choose Template
Choose from dozens of flower collage templates to start.


Edit
Add photos and customize your flower photo collage freely.


Save/Share
Save your collage as image or share it online via social media.
Related Themes
Related Articles