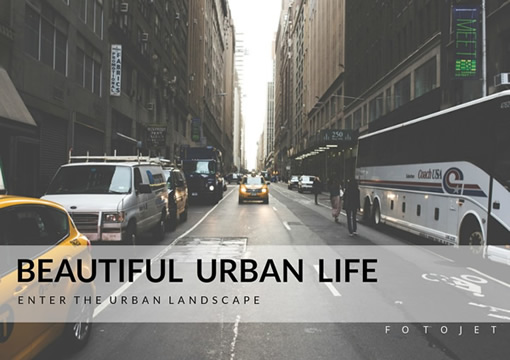 Urban Collage
Free online urban collages
Creating urban collages can show the city you live, work and travel. FotoJet, with a lot of designed templates that can be freely edited, art text and hundreds of clipart images, gives users the ability to quickly make personal urban collages with your own photos.
GET STARTED
Popular Urban Collage Templates
These popular and creative urban collage templates can inspire your creativity to design your personalized urban collages.
What Can You Do With FotoJet Photo Collage Maker

FotoJet makes it easy to design urban collages. Its numbers of templates can light your urban collage ideas. And its plentiful art text and clipart resource make it possible to turn your photos into delicate urban collages or city collages easily. Get your urban collages started now.
Make Photo Collages Online in 3 Steps


Choose Template
Choose from dozens of photo collage templates to start.


Edit
Add photos and customize your urban photo collage freely.


Save/Share
Save your collage as image or share it online via social media.