Online Funny Photo Maker Gives You More Choices on Funny Photo Designs
Have you thought to do something to make your photos looks interesting and impressive? Many people will give a positive answer. You may try to print out your own photos, tailor it and put it on other funny pictures. Or you may attempt to cutout the section of funny images you would use on the computer, and fill it with your photos. Both are not an easy and efficient way.
There are lots of online funny photo makers that can help you design funny photos. FotoJet is one of the most powerful and straightforward makers among these tools. Its creative templates and free adjustments on pictures and text can sparkle your ideas on funny photo making.
Creative funny photo templates
As a free online funny photo maker, FotoJet provides abundant of templates that enable users to design funny photos with ease. There are many kinds of templates, including well-known movie main characters such as Captain America and Captain Jack, and animation figures like Smurfs and Mermaid. All of these templates are specially designed and creative, which can give you a cheerful experience with FotoJet.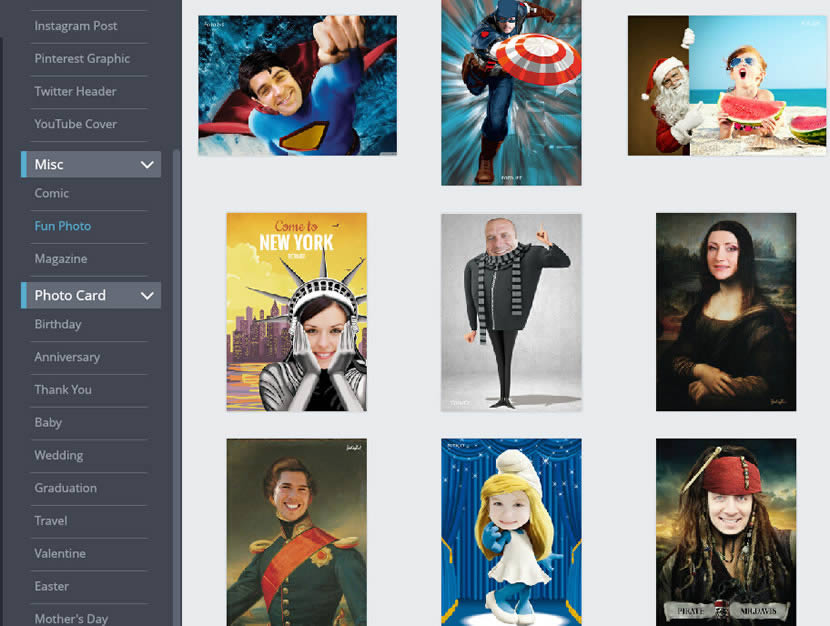 Free adjustments on photos and text
After choosing a favorite templates, you can add your pictures and edit it. Even only a small section of your photo will be used, there is no need for you to crop the photo. You can make the photo show the appropriate part just by dragging, zooming, rotating and mirroring. What's more, you are allowed to do personal adjustments on photo effects. For example, you can apply tens of Filters to your pictures and change its Brightness, Contrast, and Saturation. Editing text on the template is also available. Users can type words to text editing area, choose its font and size, and set its color and alignment as you like.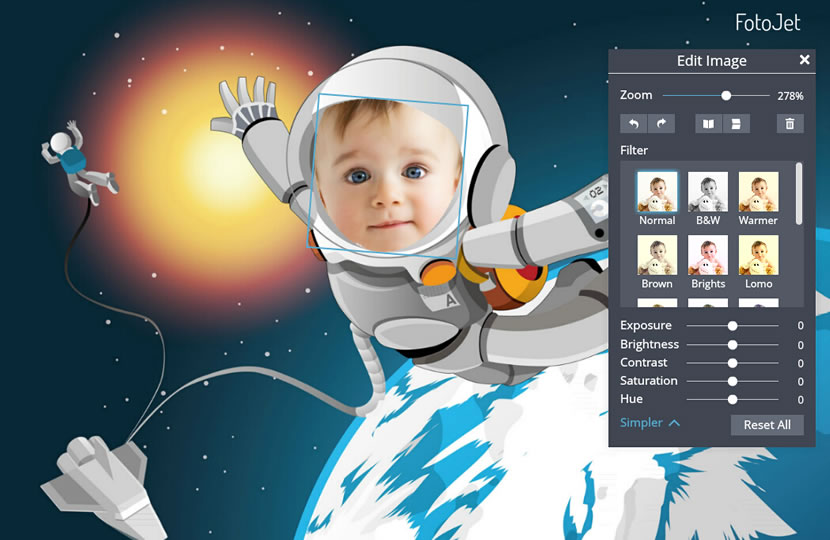 Save and share
You can start designing a funny photo with your own photos and pictures of your families and friends. If the creation is done, you can save it to your computer or share it via Facebook. Your followers may be surprised at it and like it.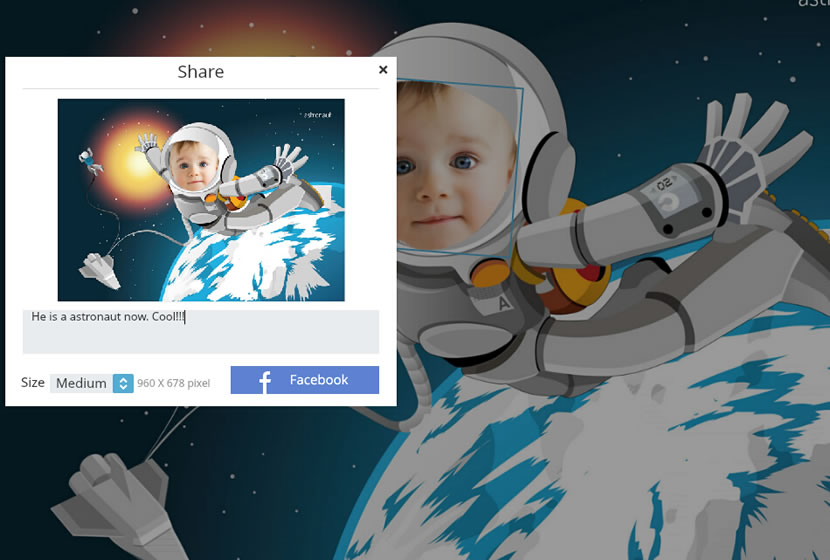 Design Your Own Funny Photos for Free Now
Try it for free, no download or registration required.
Get Started