CollageIt
Download the most easy-to-use and automatic photo grid collage maker for PC that helps you to create amazing photo grid collages in minutes!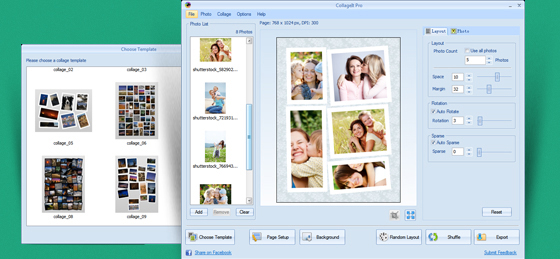 We think this program is a great tool for quickly creating collages for art projects, presentations, and much more.
- From CNET Editor
Powerful Photo Grid Collage Maker for PC

With only a few clicks, you'll make a photo grid collage with real-time preview. CollageIt has a large photo capacity that allows you to make diverse types of collages with up to 200 photos and the collage size can be reached to A1 or even larger.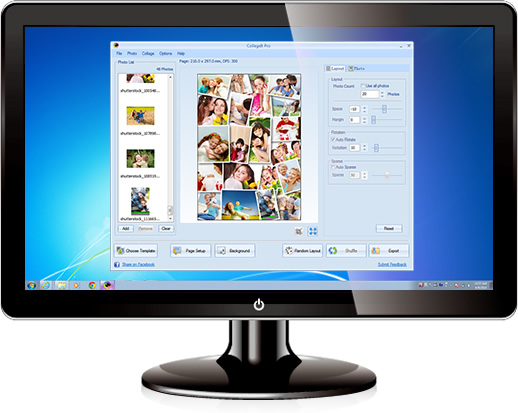 Make a Photo Grid Collage from Various Templates

There are lots of pre-designed templates provided in CollageIt, covering almost all kinds of collage styles. Just choose one that you like to get started or if you want to be more creative, start from scratch by choosing a blank page.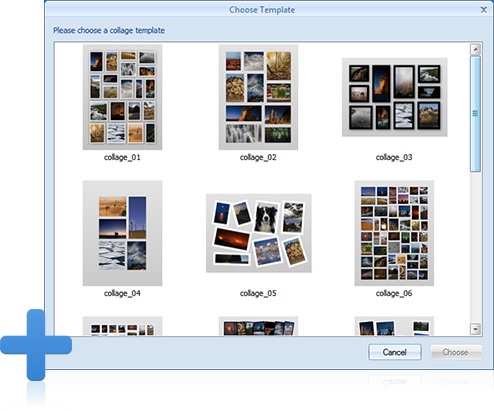 Customize Photo Collages Freely

You're allowed to customize the page size, background, and collage layout with variable parameters. Crop feature is also available so that you can fit your photos well into the chosen collage space. To make your collages more outstanding, you can add photo frames and shadows. The Random Layout function lets you to generate various collage layouts continuously.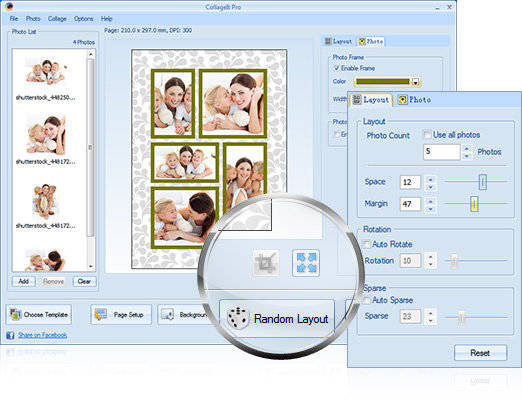 Export, Print or Share Your Final Photo Collage

You will be able to save your final collage as JPG, PNG, PDF, and PSD format or directly print it out. It's also very easy to share your collage on Facebook, Flickr; send via Email or set as desktop wallpaper.